Shop Stocking Fillers
Cracking Stocking Fillers
Beautiful stationery stocking fillers filled with practical gifts for all your stationery loving friends and family.
Classic organisational stationery to keep you through the year.
With the return of floral favourites, to bold colour styles.
Your 2024 diaries from Creative Stationery London are stylish and practical. Perfect for keeping your plans in one place and removing the overwhelm from everyday.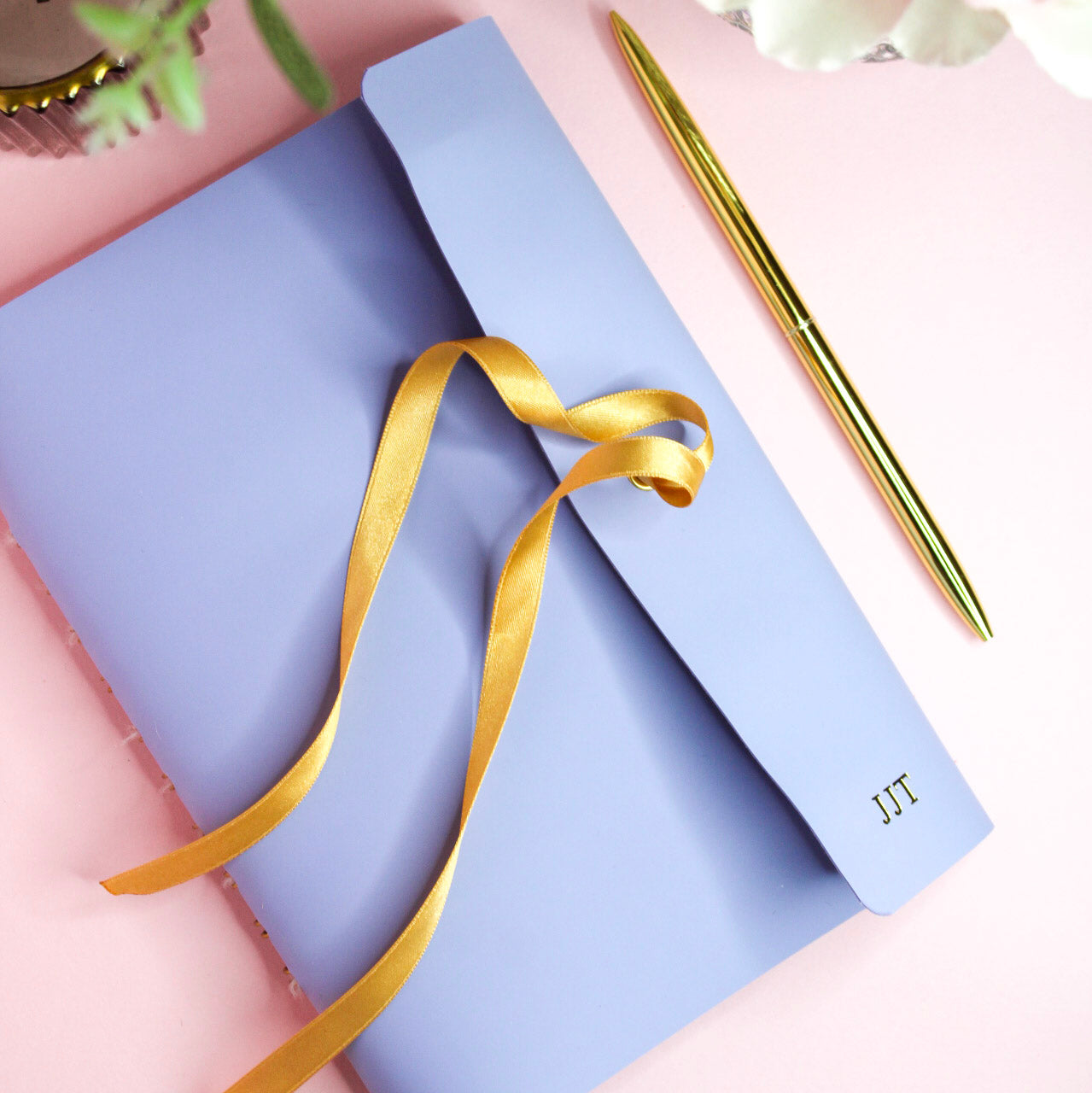 Handcrafted Vegan Stationery
Looking for the perfect birthday gift this spring?
The Vegan Luxe Notebook collection at Creative Stationery London is just what they will love!
A beautiful personalised notebook, made from a beautiful soft touch faux leather, with a beautiful matt luxe finish.
Their new notebook will be durable and longwearing. So it can travel safely in her bag without fear of damage.
It 's the perfect journal to also be kept by her bed too. With a unique ribbon fastening. All of their ideas, thoughts and ponderings will be kept safe.
Shop Vegan Luxe
Personalised Luxury Stationery
Did you know that every piece of stationery is made by hand?
Creative Stationery London is built on the foundations of handcrafted stationery.
I believe that is stationery should be an experience.
From the cover through to the binding it should be enjoyable journey.
So that why every piece of stationery doesn't leave the studio until I have quality checked every millimetre.
Because when pen hits the paper what flows is an extension of joy and elegance.
Treat Yourself
Treasure Every Memory
A Beautiful Handcrafted Keepsake.
Capture your beautiful story from the First Steps to Birthdays and all the candid moments in-between.
These Keepsake Memory Books are perfect for capturing those special moments.
Shop Memory Books
Gifting for all Occasions
Intentionally curated collections is at the heart of Creative Stationery London.
With personalisation free across the store. Stationery at Creative Stionery London is perfect for birthdays, graduations and new job gifting. So whether you want to mark a special milestone or to add a little luxury to the ordinary. The gift sets at CSL are great place to start for your recipient this season.
Shop Gifting
Meet Me!
Hi I'm Fi and welcome to Creative Stationery London.

CSL is my handcrafted luxury stationery business, here to supply you with all your stationery dreams.

"Fun" Fact all the stationery beauties you find here are handcrafted and created in house by me, for you to Gift to others, Treat yourself too and Enjoy Always.

I love that stationery is a such a personal choice from your daily diary, to your heart treasured journal it's a joy to create all things for you.

When I'm not creating, I'm found watching reruns of MasterChef and being mumma and wife.

So with that I hope you feel welcomed and I can't wait to see what you choose today.

Have a lovely day
Fi x
Read more of my story...
Work with Me
Still can't find what you're looking for?
Have you ever considered custom?
My custom stationery books are always open for your ideas.
Need personalised diaries for your
business corporate
gifting scheme.
Or want to surprise your bridesmaids with personalised
stationery.
Here at Creative Stationery London, I have to the capabilities to bring your ideas to life your very best stationery dreams.